Up for auction at Skinner Auctions on March 1st is a bottle which, in form, is well known to bottle collectors. It is a black glass ale bottle of about 9 inches in height dating from the late 18th century or thereabouts. Nothing too unusual – you can buy one without a whole lot of difficulty for $100-150.
Then there is Lot 5 in the Skinner sale.
Thanks to more than a little bit of provenance and connection to our first president, Skinner has placed a pre-sale estimate of $10,000 to $15,000. I am sure many collectors will be interested to see where the bidding ends.
Affixed to the bottle is a label bearing the text,

Washington Wine
Imported in 1792
Rebottled in
1840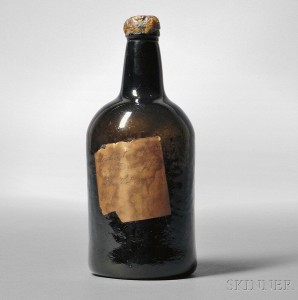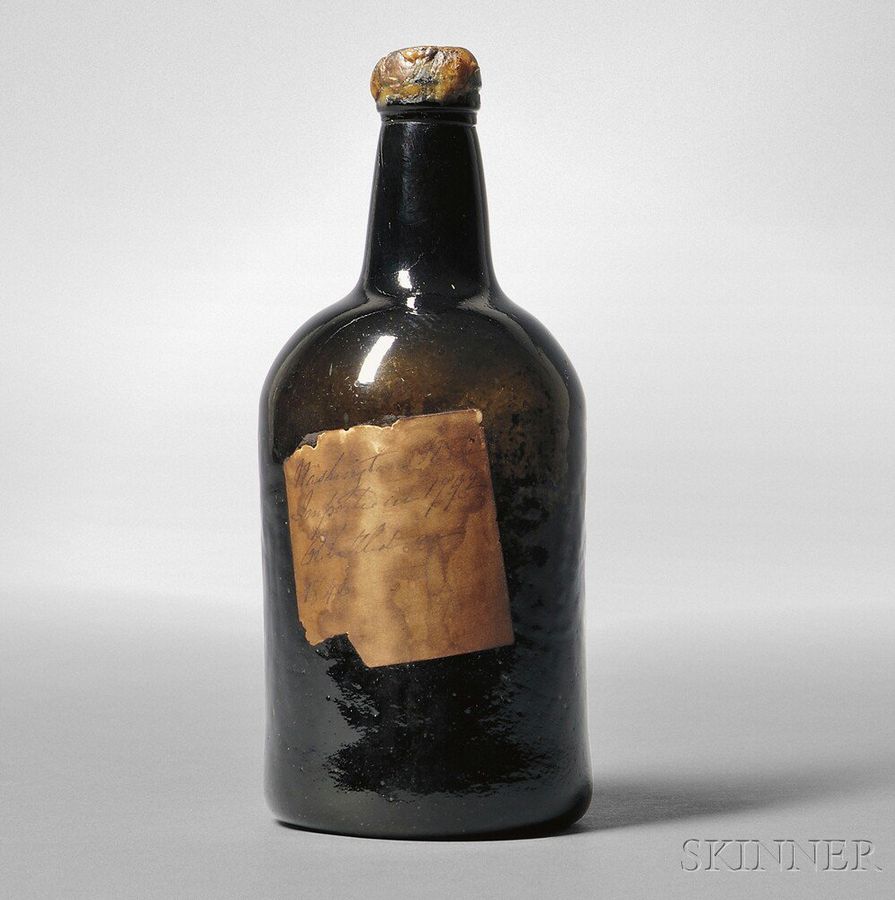 View the lot directly at the Skinner website.