New auctioneer ABCR Auctions, based out of Victoria, Australia, is kicking off their efforts with a first auction which closes August 1, 2010.
Amongst the 238 lots in the first auction, some items that may be of interest are:
Lot 107 – Miniature Pedestal Oil, a super rare piece in aqua (only one known to us in this miniature size)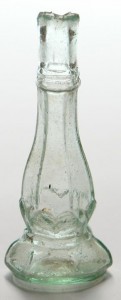 Lot 113 – Abbey Mustard, an English item of worldwide appeal. These were exported around the world in the mid 1800's, this example being found in Australia
Lot 140 – Rosebud Butter Jar, an unusual shaped butter jar which is an extremely rare piece for the discerning jar collector
Lot 175 – Green Warners Safe Cure, this four cities double collar type Safe Cure is distinctly green as compared to the normal amber variations, not the usual dark green of the London or Frankfurt varieties, it is somewhere in between.
Lot 197 – Jules Hauel Bears Grease, a classic piece from a famous perfumer who exported many goods right around the world. This is one of many quality potlids to be found in the sale.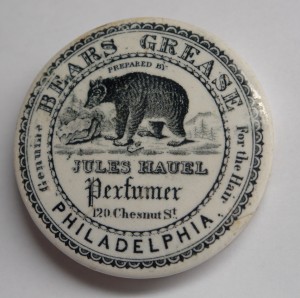 Lot 216 – Boston Hop Bitters, an AUSTRALIAN bitters, this is one of many Australian bitters found that have US names associated with them. Thought to be so named to cater for the swelling American population at the time. A rare bottle, this has some damage but is a nice looking example.
Visit their web site or go directly to the online auction for viewing and bidding.